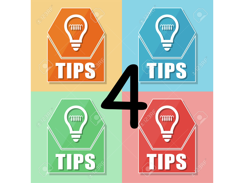 Tip No4. There are some general rules to follow in order to gain more points.
Until now, through "zampple tips" section we have destroyed all the myths surrounding the zammple's points rewarding system. So, this time we will focus on basic and simple rules that can increase your quality score and provide you extra points and more chances for your subscription's renewal.
We will take as an example two different answers in the question
« Why did you feel –Hapiness-?»
Answer 1: 'I loved its taste and I felt happy that it has various usages. It is super!' Answer 2: 'Arketa kali gefsi…(which means "Good enough taste..." in Greek but it is written with Latin characters )
Both answers have positive meaning. However, it is obvious that the first one scores better and gains more points because it consists of a complete sentence, that has clear meaning and two reasons that justify why the member claims the emotion of "Happiness".
Moreover, the sentence is written in Greek and not in Greeklish. On the other hand, the second answer is very general, the sentence does not include a verb and it is written in Greeklish that is not recognized by the algorithm that we have developed in order to 'evaluate…your evaluations'. Therefore, such an evaluation will reduce your overall quality score and you will loose zampple points.
zampple TIP: Prefer to skip an answer to a question if it is aired like in the second case (answer 2).

Find more tips in our next news!